I can probably name about 1 million reasons why I happen to adore Australian weddings (seriously), but above all of the uber-prettiness and non-stop doses of personality, I have to say that my favorite aspect just HAS to be the darling bride and grooms saying "I do."  From the sweet DIY affairs to the seriously romantic nuptials like this gorgeous winter soiree, there's nothing that puts a smile on my face quite like the doses of love and adoration you SMPers have for one and another… and your awesome friends and family.  See just what I mean in the full gallery captured by White Tulip Photography.  It's amazing.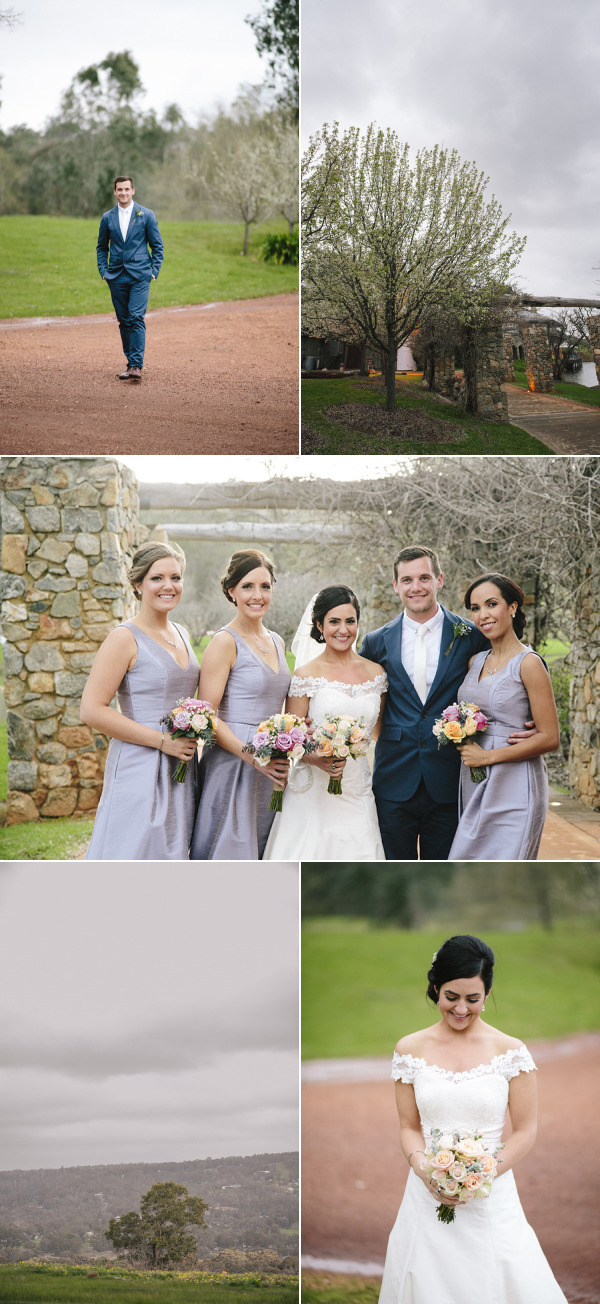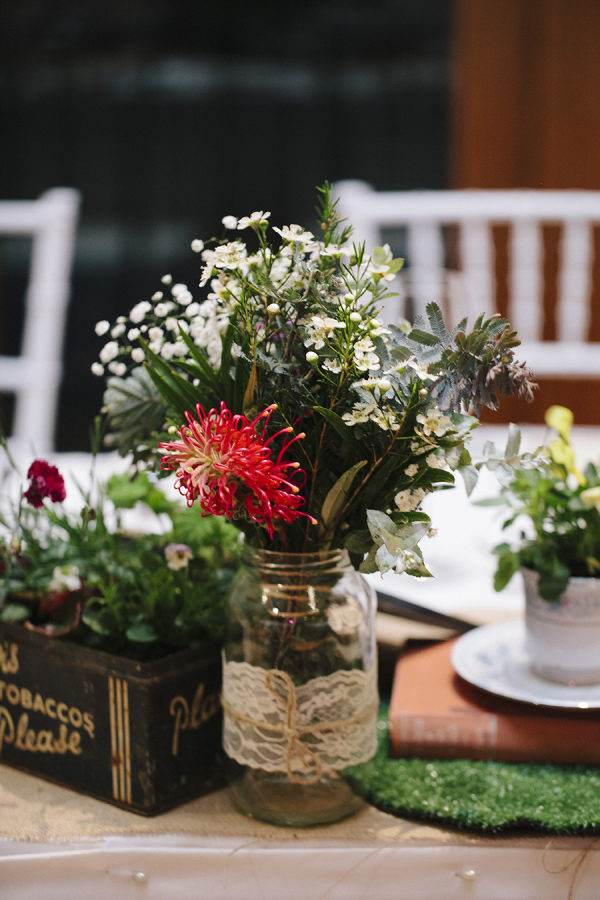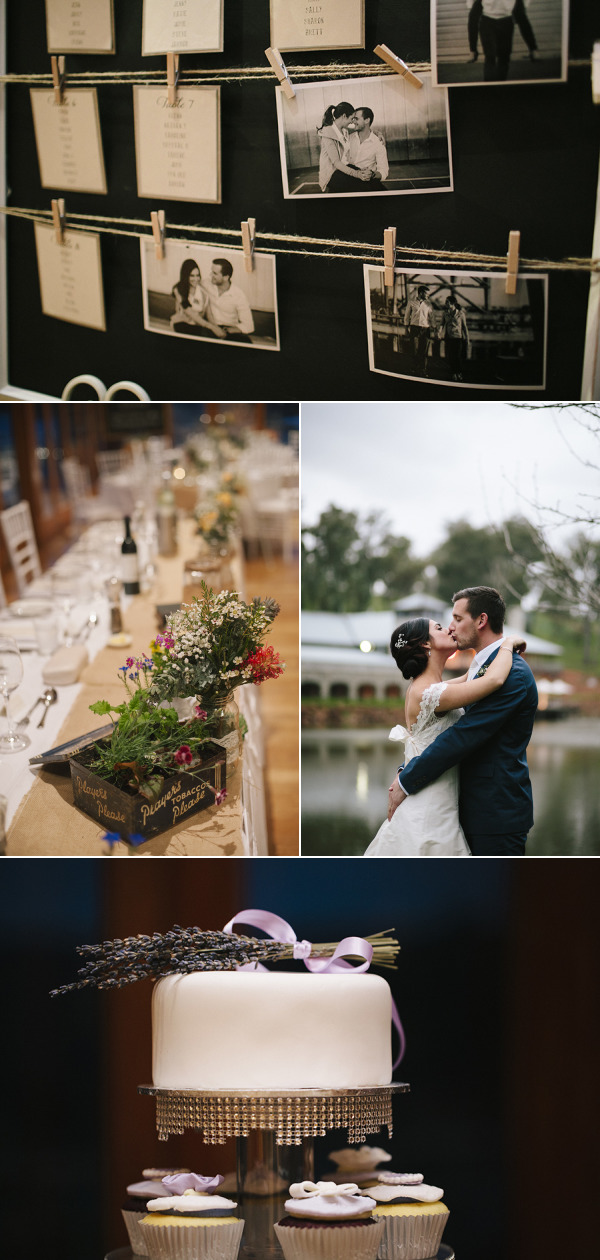 From White Tulip Photography… Kate and Charlie were married in August at Millbrook Winery in Jarrahdale, Western Australia. Although weather threatened, and the ceremony was moved indoors just in case (in front of a cozy fireplace!), the sun came out for the portraits around the beautiful grounds.
These two have been through a lot together, becoming best friends in London and it soon 'sparking' into a relationship. They have not only survived the distance at times, but also the anxiety of Charlie being deployed to Afghanistan. Far from this impacting their relationship negatively, it has instead strengthened their bond.
For their wedding day, family and friends in Perth, as well as those from the UK, joined in a big celebration of their love at Millbrook. After three months of winter in Perth, the grass was lush, the deciduous trees bare and the sky hazy and soft. With just a hint of sun peeking out from behind the clouds, the light was just perfect for portraits after the ceremony. The wonderful idea behind Millbrook is that you don't need to leave the venue. It is perfect for the ceremony, plenty of places for portraits around the grounds, and of course the reception upstairs overlooking the rolling hills of Perth.
Kate and Charlie's wedding had a rustic, handmade, colourful theme, whilst still retaining a beautiful air of elegance. Kate's gown was created by Sassi Holford in the UK, who has designed gowns for royalty no less. Charlie and his sister Poppy are very creative and between them, Katie and the rest of the family, they designed and organised all the floral arrangements, the table settings, invitations, placecards, menus and even the ring box! It is wonderful to see a wedding so personalized, where everyone has pitched in to make it a truly special occasion.
Katie got ready with her family and two of her bridesmaids at the family property in Serpentine, just 15 minutes from Millbrook. One of my favourite moments was when she gave her father personalized cufflinks from Alexa Lane on Etsy, one saying 'Father of the Bride' and the other with a teeny photo of Katie as a little girl with her dad. Hugs ensued!
Carmelle, the third beautiful bridesmaid, arrived with her husband and gorgeous flowergirl Eva in tow, before heading off to the ceremony with the rest of the bride's side in fabulous London cabs from Back to Black.
With the ceremony indoors at Millbrook's cellar door, everyone was out of the way of potential rain and kept cozy and warm in front of the fireplace. Kate and Charlie wrote their own vows to each other, Charlie promising to love Kate even if she wears a onesie, which surely is a true test of marriage. Jenny, a friend from the UK who was there on the first night they met, announced the couple as Mr and Mrs!
We were lucky to have perfect weather outside during the portraits and only as we were heading into the reception did we feel a sprinkle and the beautiful bride picked up her train and ran very elegantly under the cover of the colonnade.
The reception was decorated so beautifully! Tiffany chairs, white linens with rustic touches. Arrangements of colourful wildflowers, lace, roses, teacups, vintage items and candles adorned the tables. So much thought and creative thinking had gone into that reception and I just love how everyone was so involved in making Kate and Charlie's day so personalised, joyful and special.
Photographer: White Tulip Photography | Wedding Cake: Lah-de-dah | Hair and Make Up: GEM | Celebrant: Sandy Bayly | Ceremony Music: Caprioska Quartet | Bridal Gown: Sassi Holford, Somerset, UK | Cufflinks: Alexa Lane | Groom Accommodation: Yarrabah Retreat, Jarrahdale | Photobooth: Vintage Photobooths | Reception Music: Todd Woodward | Transport: Back to Black London Cabs | Winery: Millbrook Winery
© Style Me Pretty : The Ultimate Wedding Blog, 2013. |
Permalink |
Comments |
Add to
del.icio.us

Post tags:
Post categories: Real Weddings, Traditional Elegance

Reblogged 4 years ago from feedproxy.google.com