Snowy Red Rocks Winter Engagement Session
A beautiful blanket of snow, a gorgeous bouquet of winter greens, and a couple so sweet it'll make you blush, this e-sesh is what winter daydreams are made of. A sunshine filled afternoon sharing cozy kisses amongst rocky landscape, this darling duo brought along Ashley Sawtelle behind the lens to snap up every snowflake scene right here!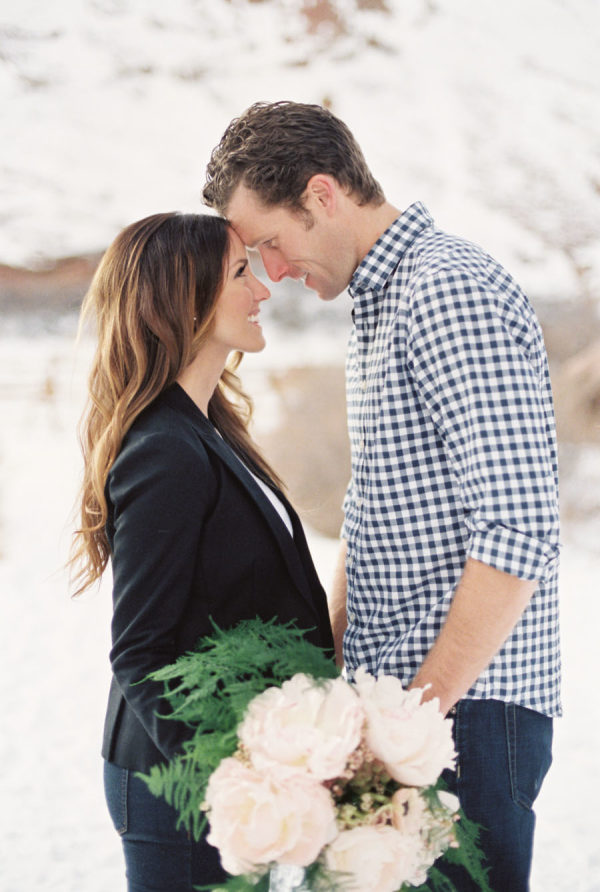 From Ashley Sawtelle… Denver residents, Danica & Cyrus got engaged in the fall and are getting married in the sweet mountain town of Ouray in Western Colorado in June. For their engagement session the couple wanted to stay local and in the beautiful foothills west of Denver at Red Rocks.
The couple dressed up jeans with black and white and Cyrus gave his Bride to be a gorgeous bouquet of winter greens and soft pinks. Even though it was snowing the day before, the sun came out for the shoot providing warmer temperatures and a beautiful blanket of snow covering the red rock landscape. It was a perfect day for the two!
Photography: Ashley Sawtelle | Floral Design: European Flower Shop | Venue: Red Rocks Amphitheatre
© Style Me Pretty, 2015. |
Permalink |
Comments |
Add to
del.icio.us

Post tags:
Post categories: Engagement Session, The Blog

Reblogged 2 years ago from feedproxy.google.com